Kidz Jigz Limited products are made from MDF and are hand painted with non toxic water based paints and sealed with non toxic water based sealer. Our products have some metallic paint which makes them sparkle and the final detail on our products is a tactile black outline giving them a tactile feel. Our puzzle pieces are made from 6mm MDF and our puzzles measure 365mm x 250mm. All products are strong and durable, because they are sealed you can wipe them down. We also make air guitars, decorations to paint for all occasions, wooden board games, bingo games, dress up dolls and blackboards to name a few.
Our jigsaws and products are great for Kindergarten, Childcare and School Resources. Something a little different that we have added is our home decor laser cut pressies for family and friends or just for you.
Kidz Jigz Limited products are made with love by Saasha and Maree in Tauranga, New Zealand.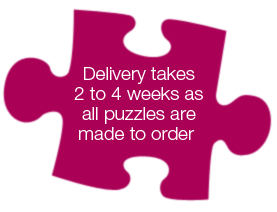 Puzzles measure 350mm x 265mm.

Guitars measure 455mm x 180mm and are one piece.